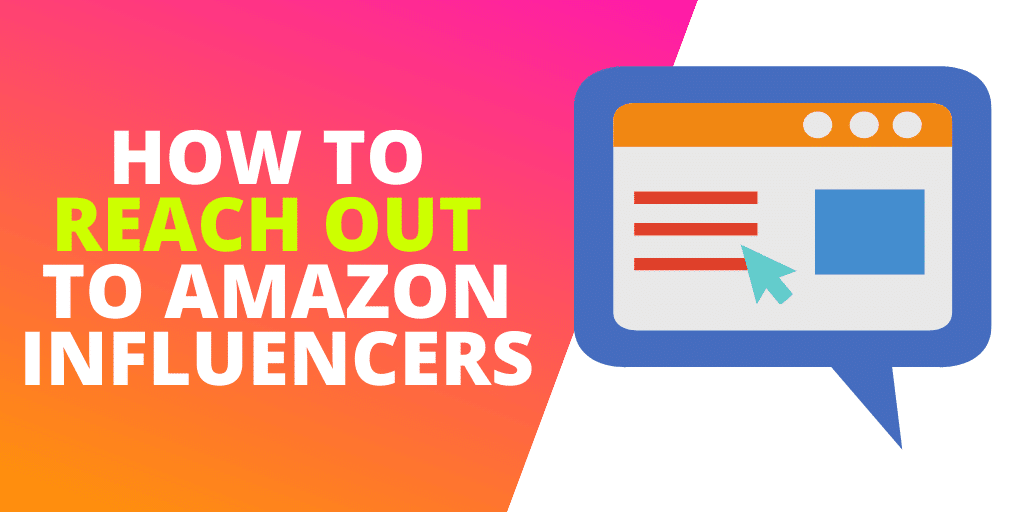 How To Reach Out To Amazon Influencers & What To Say
When considering how to reach out to an Amazon Influencer and what to say, it is as simple as following them on social media, engaging with their content and then reaching out via DM or email.

---

The process of building a relationship with an Amazon Influencer is no different than you are likely already using to build relationships with journalists and reporters to get PR for your brand.

---

With a typical ROI of 23:1, Influencer Marketing is a no brainer for brands selling on Amazon.   The simple process outlined here will save you time and help you build relationships with Amazon Influencers to drive your Amazon sales.

---
Building your own audience on your blog, email list, YouTube channel & social media is a lot of work and takes a long time.  As an Amazon Consultant & eCommerce Consultant, I would know.
That's why building relationships with Amazon Influencers and Amazon Live Influencers is crucial because they already have audiences of your target customers.  Plus, Amazon Influencers have a far better ROI than ads.
That said, knowing how to reach out to Amazon Influencers and what to say can be difficult.
By reading this, you will know EXACTLY how to reach out to Amazon Influencers and what to say to drive your Amazon sales.
Step 1)  Follow Your Amazon Influencers on Social Media
You've spent some time to find Amazon Influencers.  Now, you're ready to get them to feature you on content that will drive sales to Amazon or in the case of the Amazon Influencers that you've found with Referazon, content that is ALREADY driving sales to Amazon.
Your next step is to follow them on social media with your company's social media accounts.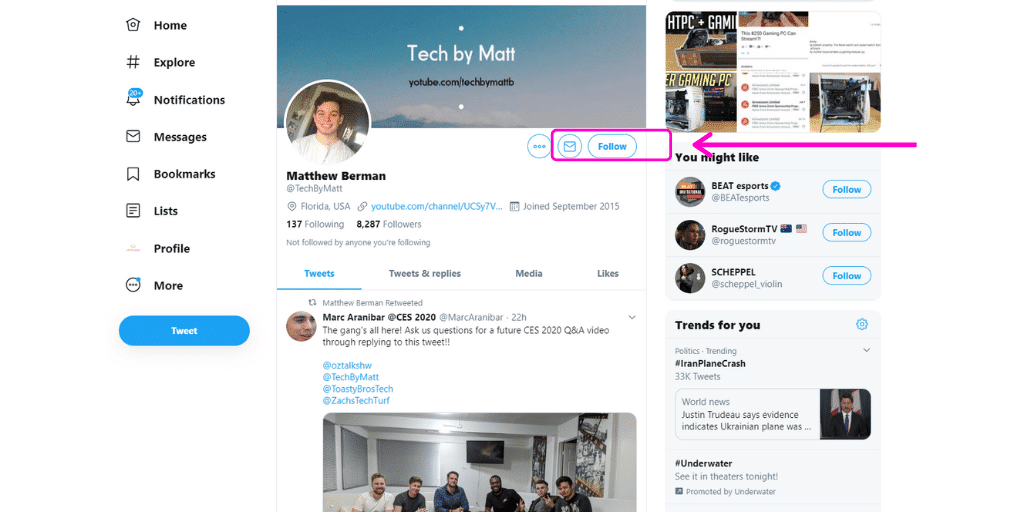 Why is this the first step to reach out to Amazon Influencers?
Picture this, it's a normal day and you are looking at your inbox and it is overflowing.
You are trying to prioritize who you should respond to, what needs attention now, etc.
You are more likely to respond to:
Pressing matters
People you know
Reciprocity
Now that last one is important if you know people are invested in you and have put in the effort to build a relationship with you, you are likely to respond.
Following an Amazon Influencer on Social Media first will take care of both 2 and 3.  Plus, if they are actively seeking out new content ideas to produce it takes care of 1 as well.
Still, that's only part of the story.
Step 2)  Engage With Your Amazon Influencers on Social Media
Imagine how busy you are each day, Amazon Influencers are businesses, just like you and also just as busy.
You can learn more about Amazon Influencers by checking out: What is an Amazon Influencer? as well as check out some Amazon Influencer Examples.
Regardless, whether they are nano-influencers, micro-influencers, influencers or mega influencers, they are:
Planning content
Crafting emails to their email lists
Writing Content
Shooting Videos
Editing Videos
Editing Content
Responding to Comments
Engaging on Social Media
Posting on Social Media
Responding to Emails from Followers
Responding to Emails from Brands, Retailers & Advertisers
Managing Administrative Tasks For Their Business
Building Relationships
& More
Now your cold DM or Email comes in.
You will wind up snoozed, deleted or tagged as "respond later".
So what do you do?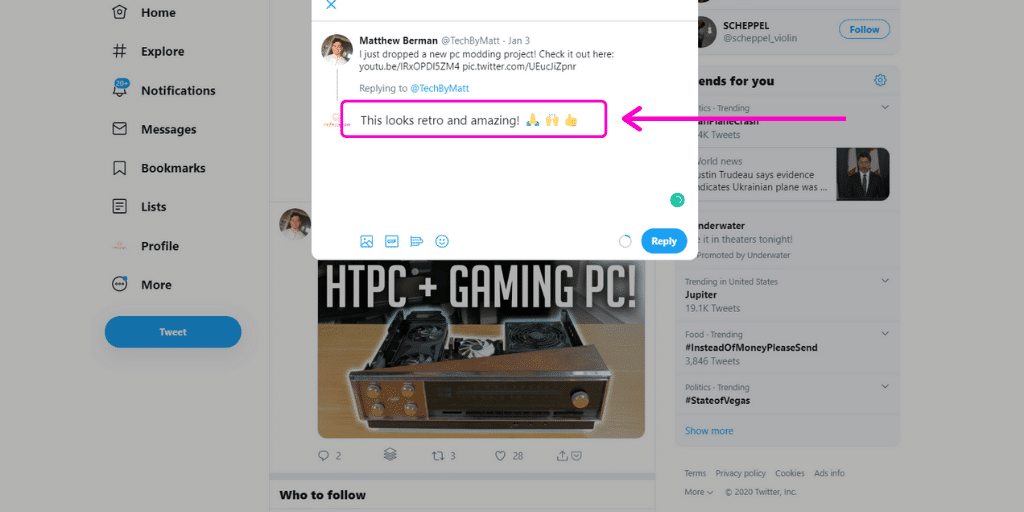 Just like you would build rapport and familiarity when you network and make connections, you want to endear yourself to them and "show your face" so they start becoming familiar with you.
Start liking, sharing and commenting on their content on the social media channels where they are the most active.
They will begin to see the name of your company and identify that you are taking the time to engage with their content, just like you do with your own social media followers.
After you've done this for 4 – 5 days, you're ready to reach out.


Step 3)  Reach Out To Your Amazon Influencers Via DM or Email
To reach out to Amazon Influencers you want to consider what will have a stronger chance of getting read and responded to.
A DM on Social Media or an Email?
This will be dependent based on the type of Amazon Influencer you're reaching out to.
Generally speaking, DM's on social media tend to get responded to more.
Your initial outreach will look like this: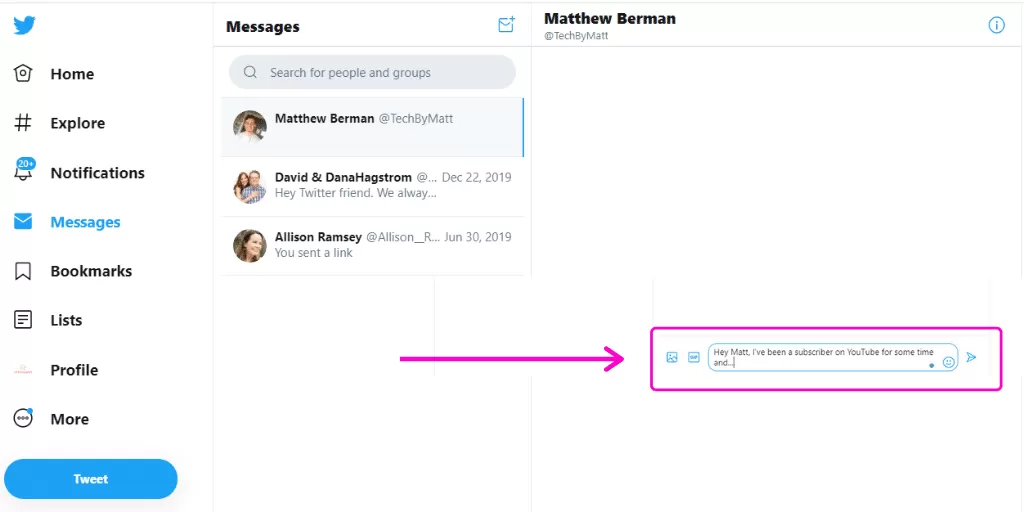 This is the process you're going to want to follow when reaching out to an Amazon Influencer:
How To Reach Out To An Amazon Influencer:
Find a conversation starter they would enjoy.
Briefly introduce yourself and establish a common ground.
Get to the point about why you're reaching out and what you want.
The idea is to keep the outreach brief and to the point.
You will want to know exactly why you're reaching out and what you want from them as well as how much the Amazon Influencer is worth to you.
If you need help deciding how much an Amazon Influencer is worth to you, we have a comprehensive guide titled:  How Much Should You Pay An Amazon Influencer.
IMPORTANT NOTE:  This initial outreach is not the time to get into why your product is amazing, to send them talking points, logos or product images.
You are simply getting the conversation started here.
After you have a dialog going, you can get into the specifics and send them your brand influencer kit that contains all of your talking points and assets.
That said, don't forget to follow up!
If it seems like I've repeated the fact that Amazon Influencers are busy and don't always respond, just like us business owners, it's because it's the truth.
The gold is in the follow-through.
Don't be discouraged by the fact that they did not reply.
Simply follow up.
But you may be asking yourself at this point, what do I say to an Amazon Influencer?
(BONUS)  What To Say To Amazon Influencers
You have 2 goals here.
Get your DM or Email read
Get the Amazon Influencer to respond
To get your DM or Email Read:  
Keep your conversation starter / ice breaker short.

Use a short, punchy sentence in the active voice.

Make sure your Email Subject Line is known to be opened.

Don't wing this, there are plenty of case studies that will tell you the email subject lines that get opened.
Here are a few email subject lines we like:
(Name of Amazon Influencer) Are You The Right Contact?

Tanner Rankin, Are You The Right Contact?

Found you on [network/website]

EXAMPLE:  Found You On Referazon

[Company/name] rocks!
 [Name of Amazon Influencer], I'd love to chat about [topic]

Tanner, I'd love to chat about promotional opportunities on your YouTube channel
Sumo has a great article that will give you even more, 80 Email Subject Lines That Get Opened
To get your Amazon Influencer to respond:
Now that you have been engaging with a potential influencer on social media for a few days it is time to start a more meaningful conversation. Remember, that period of commenting on and liking the influencer's content is a way of making them aware of you – who knows, maybe they have even already checked out your profiles or website. This is important because now your email or DM won't be a true "cold" introduction.
Conversation Starters With Amazon Influencers:
You need to keep in mind that boilerplate or copy-paste templates can be tough for these situations. Developing influencers, especially the ones that are not doing this as a full blown business, is more like building a relationship than it is a pure business transaction.
To be effective, influencers really need to be bought in on your product so start be ensuring that they like you. You will have to choose your wording in your DM or email the same way that you would choose your wording if you met someone in person at a networking event or cocktail party.
That said, you can build a rough template that you use, but be sure to update it and adjust the wording for each unique situation.
What Do You Say in That Email or DM?:
Keep it brief and to the point.
Open with a specific complement on a recent piece of content the influencer published. For example if they recently released a review of a product that you are familiar with say something like, "I saw/read that recent review you did on xxxx. It was super helpful, especially the part where you pointed out zzzz." Or if they had a funny story/video say something like, "That video you put out about xxx was hilarious, I really enjoyed the part where zzzz happened."
Follow this up with the reason you are reaching out. "The specific reason I am reaching out today is because I first came across you because of x y or z article/video/post and I thought my product may be a great fit for inclusion on that post or something you do in the future."
Make them an offer. This can be something as simple as free samples of your product or as specific as a dollar amount based on the engagement levels they see on their content (see our separate section on approaching influencer price). The easier you can make it for the influencer the better, so be as specific as you feel that you can instead of leaving things vague.
Need help finding Amazon Influencers?
Referazon Amazon Influencer Software has a powerful Amazon Influencer Search that makes it simple to find Amazon Influencers and manage campaigns.

To reach out to Amazon Influencers, you will need to follow this process:

STEP 1)  Follow the Amazon Influencer on Social Media (specifically the Social Media channels they are the most active on)
STEP 2)  Engage with their content on Social Media for 4 – 5 days.  This involves liking, commenting and sharing their content so they begin to become familiar with you and maybe even check you out to learn more about what you offer.
STEP 3) Reach out to Amazon Influencers via DM or Email by using a conversation starter you've come up with by reading or watching their content.

Keep the first interaction short and to the point, otherwise, it will likely not get read.
Save the details about why your company is great and such for after you've got the conversation going.
Don't forget to follow up, they're incredibly busy just like you.
Boilerplate copy-paste templates do not work well here because each Amazon Influencer is unique and presents a unique opportunity.  You will want to be genuine and craft something unique to them.
Don't overcomplicate this process.  This is likely the same exact process you are already doing when trying to get PR for your company with journalists and reporters.  Easy peasy.