How Amazon Influencers Evaluate Brands
Brands are used to carefully evaluating the Amazon Influencers they choose to work with.
---
  The same is true for Amazon Influencers as they evaluate if they want to or should work with a brand. 
---
  Amazon Influencers evaluate brands on criteria such as if they believe their audience will enjoy your product, will your product sell and is your offer fair and reasonable? 
---
Getting rejected by an Amazon Influencer when trying to work with them as a brand can be frustrating.
Worse?  Getting no response at all.
When thinking about how to evaluate Amazon Influencers, how much to pay an Amazon Influencer or how to negotiate with Amazon Influencers, it's equally critical that you know how the Amazon Influencers are evaluating you as a brand.
This way, you'll know exactly what you need to have in order before reaching out to the Amazon Influencer so you don't get rejected or ignored.
These are the criteria that Top Amazon Influencers use when evaluating brands.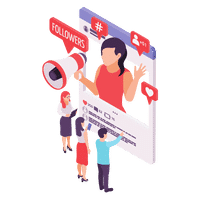 Will Their Audience Enjoy Your Product?
When deciding to promote a product, an Amazon Influencer not only has to believe in the product, but they need to believe that their audience will enjoy it.
This means answering questions like:
If I post a blog about this, will it rank in Google?  
If I include this product on a blog, will people like reading about it and click through to it?
If I make a video about this on YouTube, will it get likes and comments? (engagement)
If I make a post about this on social media, will people like it and comment on it?  (engagement)
If not, it is likely not a good fit.
Think about the time and effort you spend getting the right keywords and optimizing your Amazon Listing.
They are no different.
They need to produce content that their audience likes and engages with.  Or else, they will slip in their visibility and lose out on opportunities.
They have algorithms just as we do.
Asking them to promote a product that they don't think is a good fit for their audience is the same thing as you putting the wrong keywords on your Amazon product listing.  
It just wouldn't work.
That said, a key component to being an Amazon Influencer is the commission they earn from Amazon.  
So, will the product sell if they drive traffic?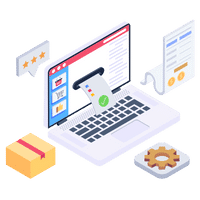 Will Your Product Sell If They Drive Traffic To It?
Even though Amazon Influencers may ask for a promotional fee, ultimately they want to make a commission from the sales they drive to Amazon.
They can do the best job in the world promoting you, but if your product listing isn't able to close the deal, then they will lose out.
This means they are evaluating your product listing and Amazon storefront to decide if they think it will do a good job converting customers.
If they place your product on their article, video or Amazon Influencer Storefront and a customer clicks on it, will it sell?
You will want to take into consideration things like:
Having at least 7 Product Images or 6 Product Images and a Video
Leveraging Effective Sales Copy in Your Bullet Points
Utilizing A+ Content
Having Good Reviews
Having a Competitive Price
Being In Stock
You don't need to be an Amazon Consultant to know a good Amazon Product listing when you see one.
Anyone can tell if you've invested in your product listing and if it will do a good job of getting customers to buy it.  
Speaking of a competitive price, is your offer fair and reasonable?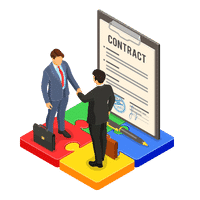 Is Your Offer Fair and Reasonable?
It's likely not a shocker to know that you are not doing an Amazon Influencer a favor by offering them a free product in exchange for putting a few hours or more into creating a piece of content for you.
Many earn well into six figures per year based on all the various ways they can monetize their audience.
The truth is, Amazon Influencers are businesses just like you.
They put in sweat equity, capital and opportunity cost the same as you.
Therefore, they deserve to make a return on their investments just as you do in your business.
This is not to say they are not up for negotiation, because they are, however, do not enter into the arrangement expecting that just because they earn a commission from Amazon, that should suffice.
At the end of the day, this is an Influencer relationship and not an Affiliate relationship.

Amazon Influencers evaluate you as a brand just as you evaluate them for a potential Amazon Influencer Marketing Campaign.
Amazon Influencers want to be sure their audience will engage with the content about your product as they have algorithms to appease, just as you do.
Amazon Influencers need to know that your product will sell should they refer sales as they want to make sure they earn their Amazon Influencer Commission Rates.
Amazon Influencers will need to be satisfied that your offer is fair and reasonable and in line with the average Amazon Influencer rates.
You can find Top Amazon Influencers with the Referazon Amazon Influencer Marketing Tool.