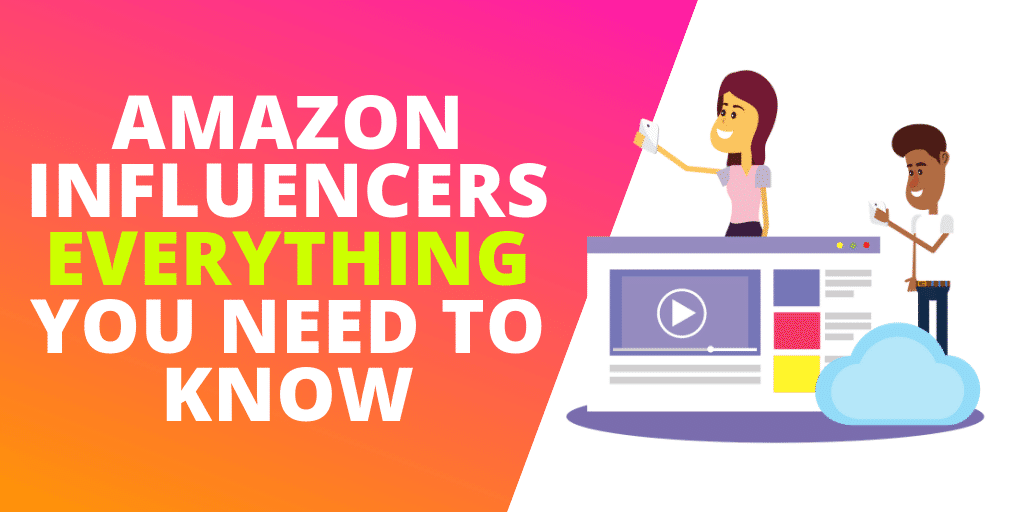 Amazon Influencers: Everything Brands Need To Know [2019 GUIDE]
What are Amazon Influencers? Amazon Influencers are both Amazon Affiliates with audiences of Blogs, YouTube, Social Media. Twitch & more who refer sales to Amazon for a commission from Amazon; as well as participants in the Amazon Influencer Program, Amazons' Influencer Platform that exists on Amazon where Influencers build their storefronts and recommend products on Amazon to earn a commission from Amazon.

---

Which type of Amazon Influencer is more effective for brands to get sales and drive awareness?  OFF Amazon influencers are by far more effective at driving sales and visibility ON Amazon.  Amazon rewards brands that drive customers who would not otherwise be on Amazon onto Amazon to buy products with more prominent search visibility in Amazon product searches, lower PPC costs & more. Since 1999 Amazon has been keeping track of what brands are doing OFF Amazon to forecast what will sell ON Amazon and they use this data to dictate how visible you will be in searches, PPC & more.  Just ask Alexa, this smart speaker that sits in your home right now used to be called Alexa Web and is also software sold to marketers & brands to measure their OFF Amazon results as you read this.  Just like Google, Amazon prioritizes brands that build a buzz.

---

 You will get everything you need to know to 1) Significantly increase sales on Amazon with Amazon Influencers 2) Identify What Kind of Amazon Influencer is right for your brand 3) What are the benefits of Amazon Influencers 4) Learn what is an Amazon Influencer 5) Find out what Amazon Influencers cost 6) How to find and recruit Amazon Influencers 7) What you need from Amazon Influencers & more.

---
Whether you're a Seller Central Seller, Vendor Central Seller, or Amazon B2B, getting sales on Amazon is tough nowadays and certainly not what it used to be.  I would know, I'm an Amazon Consultant and eCommerce Consultant who's been helping great companies and selling myself on Amazon for 10+ years.
Picking the right keywords, having great images and a ton of positive reviews just isn't enough on Amazon anymore.  Hasn't been for a while.  Neither is selecting the right keywords, putting in your budget and running Amazon ads either.    There's just too many brands, retailers & suppliers selling on Amazon all competing for the same screen real estate.
Amazon tools that help you get found and sell are incredibly accessible now.  They're easy to use and cost-effective now so ANYONE can use them, from single-person private label brands up to the Procter and Gambles of it all.
Now, the only way to get ahead is good ol' fashion building a buzz off of Amazon and getting referrals.    Luckily it's a time tested tactic that has worked since at least 1760 since Robert Wedgewood of Wedgewood China started using endorsements from the Royal Family to boost their pottery sales AND Amazon rewards you for doing it.
By the time you're done, you're going to know what Are Amazon Influencers, what is a good Amazon Influencer for my brand, how to find Amazon Influencers, what Amazon Influencers cost and much more in order to increase sales on Amazon, Reduce ACoS on Amazon, get a Good Amazon Sales Rank and show up ahead of competitors with Amazon SEO.
By the way, this is directly applicable to you whether you are selling via Amazon FBA, Seller Fulfilled Prime, Amazon Vendor or Merchant Fulfillment.

What Are Amazon Influencers?
Amazon Influencers are Amazon Affiliates with audiences of Blogs, YouTube, Social Media. Twitch & more who refer sales to Amazon for a commission from Amazon; as well as participants in the Amazon Influencer Program, Amazons' Influencer Platform that exists on Amazon where Influencers build their storefronts and recommend products on Amazon to earn a commission from Amazon.
In essence, anyone with an audience primarily of your target customer.
What Do Amazon Influencers Do For My Brand?:
Amazon Influencers Add Value To Brands In 2 Ways:
Build Awareness
Drive Sales
You need to build awareness otherwise you're going to find it very difficult to show up before competitors in Amazon Searches and you're going to pay a heckuva lot more for ads until you can get a potential customer to Know, Like & Trust you enough to purchase from you.
So what does that look like?
They write blog posts about & recommend your product
They include & recommend you in blog posts they've already written
They make YouTube videos about your product
They recommend you to their email lists
They recommend you to their Social Media followings
They write Medium posts about your product
They recommend you on Reddit
They recommend you on Quora
They recommend you on Twitch (Amazons #3 referral source)
& much more
Why Is Building My Brand OFF of Amazon So Important To Getting Sales ON Amazon?:
Because Amazons' watching you and have been for a very long time and because building a brand is a general best practice businesses can't live without.
The smart speaker Alexa that you talk to every day is powered by a service that Amazon has owned since 1999 called Alexa Web that has since been rolled into their entire suite of Amazon products; it is now just called Alexa.
They use this to learn about everything.
Then, they use it to sell you items on Amazon, find web results for you, answer your questions and even sell your marketing insights to make your brand more effective OFF of Amazon.
More importantly for brands, just like Google, Amazon prioritizes brands that build a buzz OFF of Amazon.
Amazon tracks and measures everything going on OFF of Amazon so it can forecast what will sell ON Amazon.
How Your OFF Amazon Presence Directly Impacts Your ON Amazon Presence:
How visible you are or aren't in Amazon product search results
How visible you are or aren't in Amazon Ads
How much you pay in Amazon Ads (your Amazon ACoS or for you brick and mortar folks, your ROAS)
Your Amazon Sales Rank
Ever done a bunch of keyword research and found the best Amazon Keywords and then tried running Amazon PPC ads only to find out you aren't getting impressions and no one is even seeing your ads that you're trying to pay for!
Most are aware of this, but in case you aren't, just because you run Amazon PPC ads, doesn't mean Amazon will show your ads.
Amazon won't show your ads if they don't think you're relevant and will result in a sale for the keywords you are trying to target.
Impressions are not guaranteed.  It's not just about Price, Keywords and Reviews.
Just like Google &  Facebook, Amazon cares about relevancy because it wants to show the best ads that will offer the best value, aka: result in a sale.
You've likely heard that 50% of your ON Amazon success comes from your OFF Amazon efforts.
Well, you hear that a lot because it's true.
Let's even make it simpler.
When people ask me for Amazon Seller Help, I frame it like this:  You're likely promoting your brand OFF of Amazon on your blog, email list, social media, YouTube, getting PR, etc.
You're doing this so to significantly increase the chances that when customers are on Amazon because inevitably that's where they go when they want to buy things, they will see your brand, click on it and buy.
People trust products on Amazon more than they do on 3rd party websites and they already have their credit card information ready to go.
The idea is since they've seen you before and are familiar with you, they will take fewer clicks on your ads, etc. to convert into a customer.  You also know that by being familiar with you and liking your brand, that can easily overcome having fewer reviews or a slightly higher price than your competitors and other areas your competitors may be stronger.
Amazon Influencers put this into overdrive because you're not limited by people in YOUR AUDIENCE, you gain access to THEIR MASSIVE AUDIENCES where tons of your target customers can discover how powerful and amazing your products are.
This significantly speeds up this process.
What Is The Process For Brands?  How Do Amazon Influencers Build Awareness and Drive Sales?:
Influencers tackle the most critical part of the sales process for you.
They get customers to Know, Like & Trust you.
Why is that important?
Because those are the ingredients in the recipe of a delicious sale.
Without those, you've got a lot of inventory sitting in FBA warehouses racking up FBA fees.  (If it's during October – January that's especially painful! — Amazon sellers know about those fees going up during holiday season!)
I will get into more detail for the different types of Amazon Influencers as we get into this, but here it is in a nutshell.
Amazon Influencers Build Awareness and Drive Sales Like This:
A potential customer sees you mentioned by someone they Know, Like & Trust (this could be a: Blog Post, YouTube video, Medium Post, Twitch Stream, Social Media Post, Quora Question, Pinterest Pin, etc.)
A potential customer may check you out on Amazon or may not and they will likely NOT BUY.  But that's okay, they are now AWARE of you.  You have just checked off the Know box.
Next time the customer sees one of your ads on Amazon, you show organically in Amazon search results or someone else they Know, Like & Trust talking about you OFF of Amazon they will likely check you out in detail, allowing you to get them to Like you and Trust you.  Maybe they will check out your reviews ON Amazon (better Get Amazon Reviews for when this happens!) or even more likely, go onto Google and type in nameofyourproduct reviews and see what passionate enthusiast bloggers, media outlets, and media publications think about you.
After this, it's time for them to BUY because they Trust you and trust that you will solve their problem, make their life easier, whatever it is that you offer.  They will do this by clicking on one of your Amazon ads, clicking on your listing in Amazon product search results, or clicking on the link of one of those bloggers, YouTubers, etc.
What Is The Process For Amazon Influencers? :
They are already signed up for the Amazon Affiliate Program.
They just go on Amazon, go to your product and grab their special link.
Their special link tells Amazon they should get credit and earn a commission for any sales they send Amazons way.
Depending on the category of the product they referred, Amazon pays them a % of the commission.
The commission comes FROM AMAZON and NOT FROM YOUR BRAND.

In other words, Amazon doesn't deduct this commission from your Seller Central or Vendor Central account, they pay it.
You likely already have affiliates linking to your products right now and you don't even know it.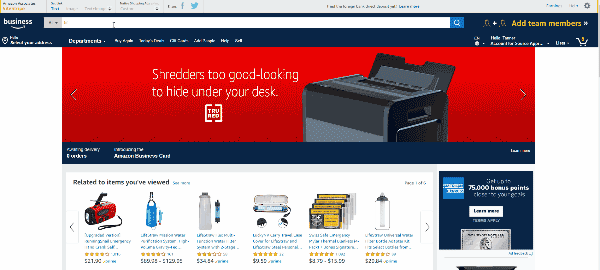 How Much Do Amazon Influencers Earn For A Referral?
Video games and game consoles:  1.0%
Televisions & digital download games:  2.0%
Computers, computer accessories, DVD & Blu-Ray:  2.5%
Toys:  3.0%
Amazon Tablets & Kindle devices: 4.00%
Paper Books, Health & Personal Care, Sports, Kitchen, Auto & Baby: 4.5%
Digital Music, Video Downloads, Grocery, Handmade, Musical Instruments: 5.0%
Business & Industrial Supplies:  6%
Clothes & Accessories, Amazon TV's, Echo's & Jewelry:   7.0%
Furniture, Lawn & Garden, Home Improvement, Prime Pantry & Pet Products:  8.0%
Amazon Fashion Items & Amazon Coins:  10.0%
Does My Brand Need To Sign Up For Anything?
Does My Brand Need To Sign The Amazon Influencer Up For Anything?
No, you don't need to give the Amazon Influencer any links, any forms, any anything.  They grab the link themselves.
What Does An Amazon Influencer Look Like?:
Ever scroll through Flipboard, Apple News, Google News, your Facebook News Feed, or even a Google Search and see a site like this?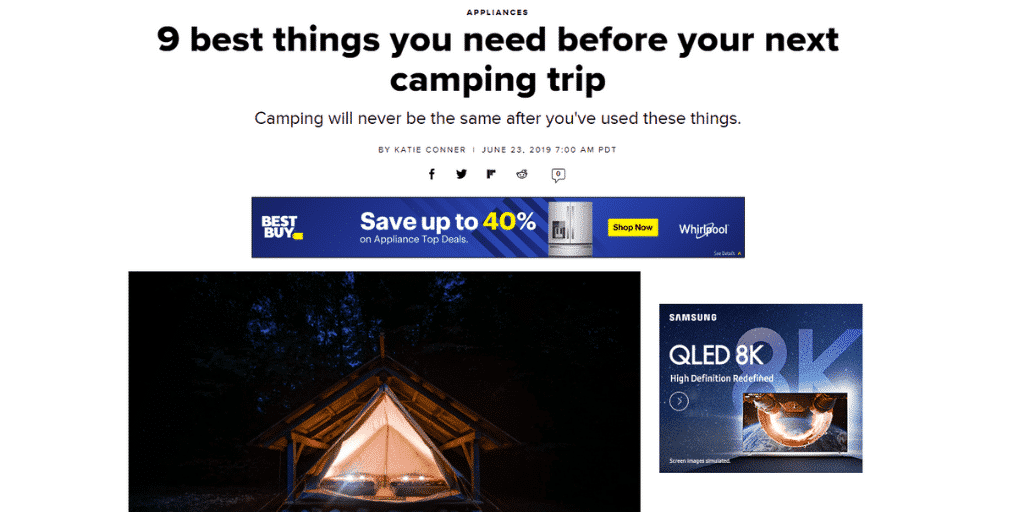 Thought so, that's an example of a Media Publication Amazon Influencer.
They come in all shapes and sizes though.
For example:
Today
People
Good Morning America
Good Housekeeping
& More
Are all Amazon Influencers and part of the Amazon Affiliate Program, referring sales every day.
So are your:
Favorite Bloggers
Favorite YouTubers
Favorite Twitch Streamers
Favorite Medium Publishers
Favorite Social Media Personality
& More!
Yep, the passionate enthusiasts that cover every niche imaginable are Amazon Influencers.
How about Media you love like:
Buzzfeed
Bustle
Refinery29
Heavy
Business Insider
Washingtonian
Yep, all Amazon Influencers!
Amazon themselves is trying again, re-tooling their Amazon Influencer Program.  Does anyone remember Spark?
If you don't remember it, you're not alone and it's not your fault.  Amazon shut it down in 2017.
It was Amazons first stab at an influencer social media network type platform.
That being said, they have started another ON Amazon platform called the Amazon Influencer Program.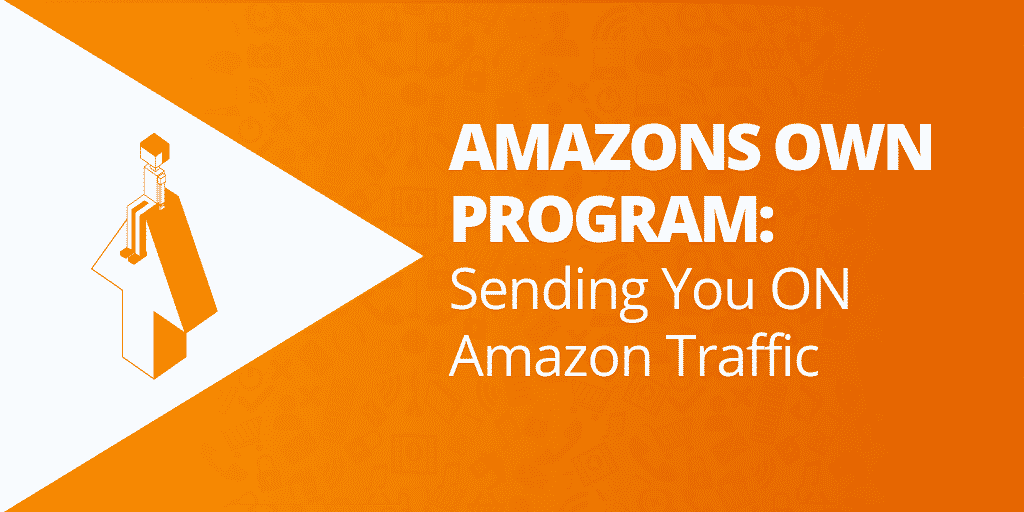 What Is The Amazon Influencer Program?
The Amazon Influencer Program enables those with qualifying YouTube, Instagram, Twitter, or Facebook accounts to earn commissions from the products they recommend on Social Media.
Those Amazon Influencers then create a storefront ON Amazon where they direct their audience to so they can buy products that they recommend.
It looks like this:
What is the Amazon Influencer Program Process?:
 Upon signing up to the Amazon Influencer they are enrolled into the Amazon Associates Program (Amazons Affiliate Program that they've had since 1996, it's the world's largest affiliate program).
The Amazon Influencer posts about products they like on YouTube, Instagram, Twitter or Facebook.
Their audience is then directed to their Amazon Store.
The potential customer can then make a purchase.
What Are The Requirements For The Amazon Influencer Program?:
Amazon has not released specifics for the Amazon Influencer Program such as follower counts, engagement levels, etc. nor likely will they, however, there are some straightforward requirements:
Amazon Influencer Program Requirements:
A large following.  Amazon is looking for large followings across a broad array of niches.
How much the Amazon Influencer engages with their followers.  Social media isn't about broadcasting, it's about being social on social media.
High standard of content that isn't riddled with promoted posts, low-quality imagery, copy and video.
Relevance to Amazon.  There needs to be an apparent and obvious throughline between the type of content you offer, your audience and products that are sold on Amazon.
How Is The Amazon Influencer Program Different From The Amazon Associates Program?:
The Amazon Influencer Program is an extension of the Amazon Associates Program
The Amazon Influencer Program is just a new name and a new feature of what Amazon Affiliates have been since 1996 which allows Amazon Influencers in the program to have a storefront to direct their audience to before making a purchase.
Traditional Amazon Influencers, or Amazon Affiliates as they are more commonly referred to, generally already have a means of effecting a sale, such as a blog, their website which acts as an Amazon store, links directly to products in their YouTube video description, links directly to products in their Twitch videos, links directly to products in their social media posts, etc.
Amazon Affiliates are generally more effective at selling products on Amazon specifically as they are seasoned in writing compelling copy and creating appealing imagery that converts customers.
Is Amazons' Own Amazon Influencer Program A Good Fit For My Brand?:
This will help awareness.
This does not alleviate the quick sales challenge though.

The solution to this comes in the next section and it has to do with the TYPE of influencer.

You're also sacrificing the OFF Amazon traffic coming onto Amazon SPECIFICALLY for you and not a shop filled with MANY other products.
How Do You Sign Up For The Amazon Influencer Program?: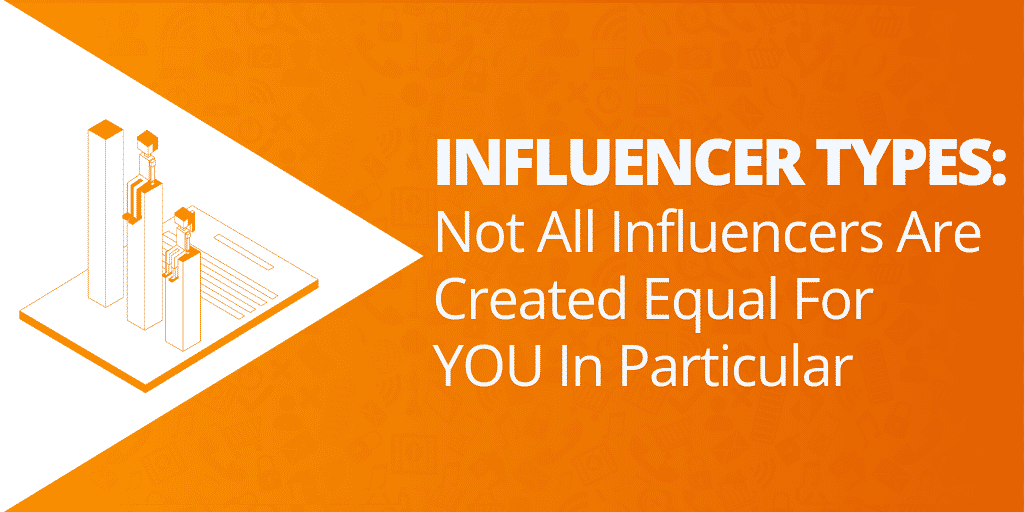 What Are The Types of Amazon Influencers?
Customers can discover you and purchase your products 2 ways:
Interrupt: When they're not looking for you and not actively looking to solve their problem.

Think of opening up Instagram, scrolling through your feed to see what your friends or favorite Instagram personalities have going on and coming across an ingenious way to charge your phone from the sun while you camp.

You were not on Instagram to look for things to buy, but since you like Survival Gear or Camping, this is pretty cool so next time you're in the market for one of these, this is the one you'll look at first.

Intent:  The customer is ready to solve their problem and actively looking for you or someone to solve their problem.

Think of going on Google and typing in:  "How to charge my phone while camping" or "Best solar USB charger".

You want to buy something and you want to know which one to get, after you've done your research, you WILL get one.

Or you went right to Amazon and now you are ready for your camping trip and need a charger.  So you see an ad from that solar USB charger or maybe they show up in an Amazon product search and because someone you Know, Like & Trust, has made you aware of them, you click on that particular ad or that particular listing in organic Amazon search results.
Therefore, there are 2 types of Amazon Influencers.
Think about where people go to solve problems:
Google
YouTube
Quora
Pinterest
Now, think about where people go to get distracted:
Instagram
Facebook
Twitter
Twitch
Let's take a closer look.
Interrupt Amazon Influencers Examples:
These Amazon Influencers create content to make you aware of things that you view when you aren't necessarily looking to make a purchase.
Social Media Influencers who make promotional posts about products
YouTube creators who mention a brand during a video that was made generally about that topic, but not specifically about that brand
Twitch streamers who mention a product during a stream
Intent Amazon Influencer Examples:
These Amazon Influencers create content to attract people who are ready to purchase something and looking to solve a problem but want to know which one is the best fit.
Bloggers
YouTubers
Media Outlets
Media Publications
Intent Amazon Influencers create content that:
Gets clicked on in Google Searches
Gets clicked on in Flipboard, Apple News, Google News
Gets clicked on in YouTube Searches
Gets clicked on in Facebook News Feeds
Which one is better for sellers on Amazon?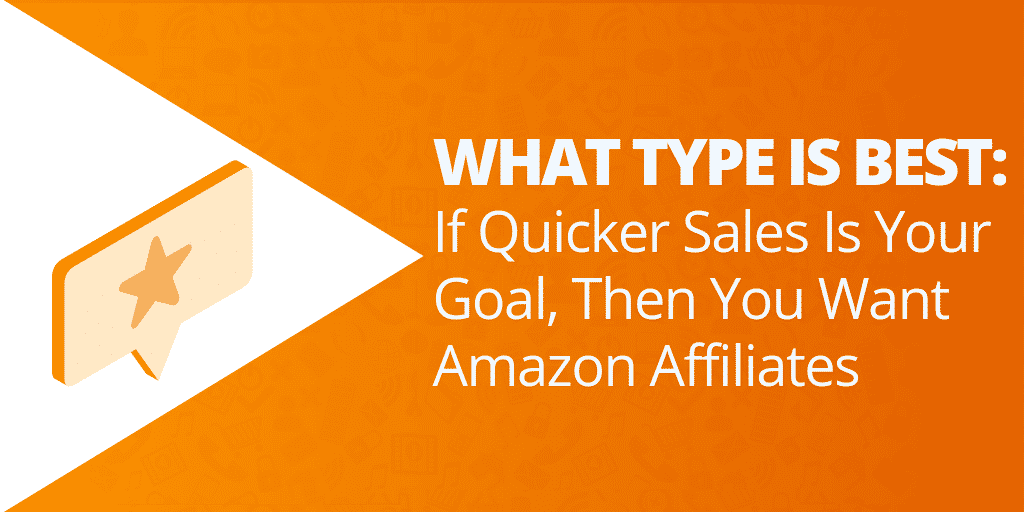 What Is The Best Type of Amazon Influencer?
Both Awareness and Sales-centric influencers have their place.
That being said, as your friendly neighborhood Amazon Consultant I feel obligated to tell you that the biggest challenge I hear from smaller and medium-sized brands is this:
"I've worked with influencers on social media and I didn't see my sales increase."
The thing is, most small and medium-sized brands don't have a ton of runway capital to wait for things to kick in so it's more challenging for them to focus on marketing efforts that build up steam over time.
But, luckily for them, their efforts are still paying off.
Remember what we talked about earlier?
How when someone sees a post about what it is you offer on social media, the next time they're on Amazon, they will click on your ad or your product listing in a search result instead of a competitor?
This decreases your ACoS, improves your Amazon SEO and will increase sales on Amazon.
What's more?
Remember I mentioned how Amazon uses Alexa to keep track of what brands are doing OFF of Amazon?  Well, they notice these efforts!
Only thing is, none of this is quick.
So if you want a quicker path to Amazon Sales AND Awareness, you want Amazon Affiliates (Intent Based Amazon Influencers). 
Here is another example of an Intent Amazon Influencer: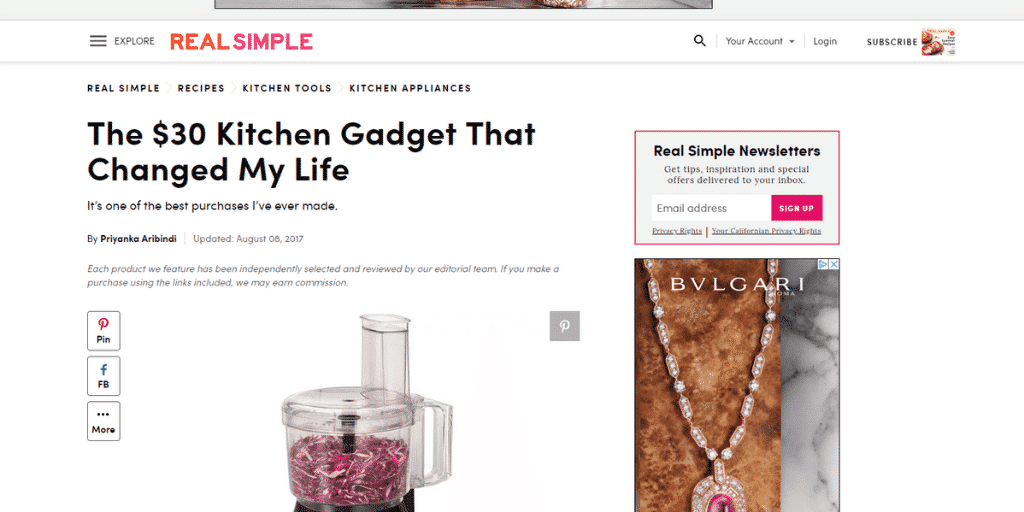 That is a seasoned Amazon Affiliate that knows how to sell things.
That article title could have been called "Food Blender Review" but instead…they used a classic pre-sale technique called pre-framing.
By the time you enter the article, you already feel like this product is a game-changer because the title framed it as such.
Before you even read a word, you are in the "frame" of mind that this product is awesome and it's only $30.
Plus, they wrote a title that Google loves and so do readers.  Very click-worthy.  It is a great, compelling title.
Well done Real Simple, here's a link!
Do you see the power in that?  That's massive awareness AND sales all in one.
That's where you want to be if quicker pathways to sales are what you're after.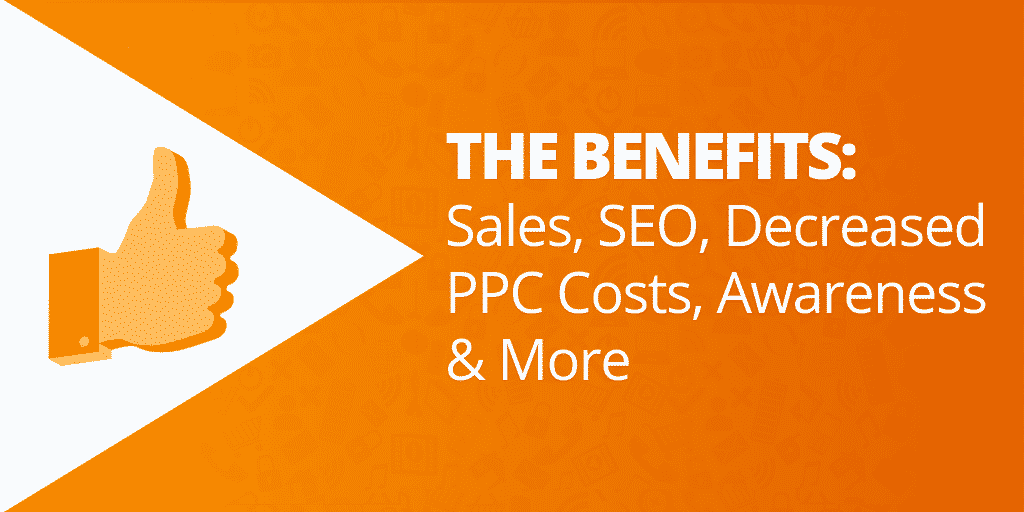 What Are the Benefits of Amazon Influencers?
The benefits of Amazon Influencers are very straight forward.
Amazon Influencer Benefits:
Increase visibility in Amazon Product Search Results by helping your Amazon SEO
Increased Visibility in Amazon Ads (More Impressions)
Increase Amazon Reviews

This one is important as Amazon Influencers have audiences of passionate enthusiasts, who leave more Amazon reviews vs. a general customer because of their passion.

Improved visibility in Google

Ever run your brand name through Google Trends?  It can be a very eye-opening experience for brands.

It's Google's tool that shows you how visible your brand is online and how much of a pulse you have.

By building a buzz around the web and social media, this will help your brand immensely in Google
Both Amazon AND Google focus on Brand Building
Building up a buzz about your brand is marketing 101.
If you think about even your customer journey or how you make purchases, it doesn't take place all on Amazon.
So why should your marketing efforts?
Plus, you don't want to be limited by only YOUR audience.
You desperately need access to large audiences of your target customers.
Amazon Influencers give that to you.
Did I mention Amazon keeps track of this and uses it to forecast what will sell ON Amazon?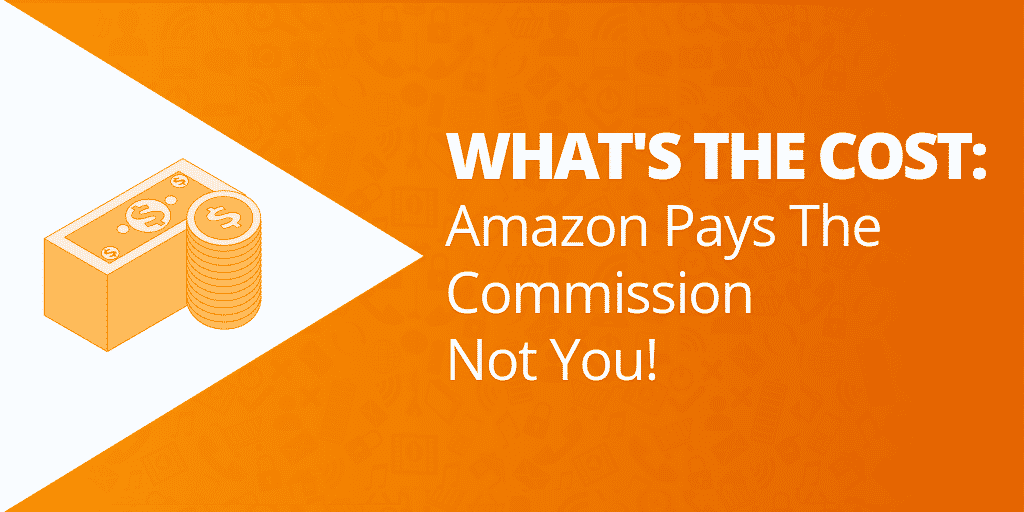 What Do Amazon Influencers Cost?
Referral fees have been around since at least 1760 when Robert Wedgewood of Wedgewood China started using endorsements from the Royal Family to boost their pottery sales.
The tactic has existed this long because it WORKS.
That being said, many Amazon Influencers are comfortable with a free product for them and one to give away because they are getting a commission from Amazon for each sale.  Others may charge a small fee or even a larger fee in addition to the free product.  It depends on the Amazon Influencer.  Paying someone fair market value in for the value that they bring back into your business is simply, fair.
Gaining access to an audience and a recommendation from someone that your target customers already know, like and trust is invaluable.
Again, Amazon Influencers earn a commission from AMAZON that doesn't come out of the brands pocket.
That isn't to say that they won't ask for a fee for working together and it also isn't to say that they don't deserve it, they are essentially mini-celebrities or in some cases, have way more influence over sales than celebrities.
But for brands who don't own and maintain their affiliate programs off of Amazon, this is a no brainer.
Amazon does all of the work for you, all you need to do is build relationships with the folks with large followings of your target customer.
You will need something in place before you start though.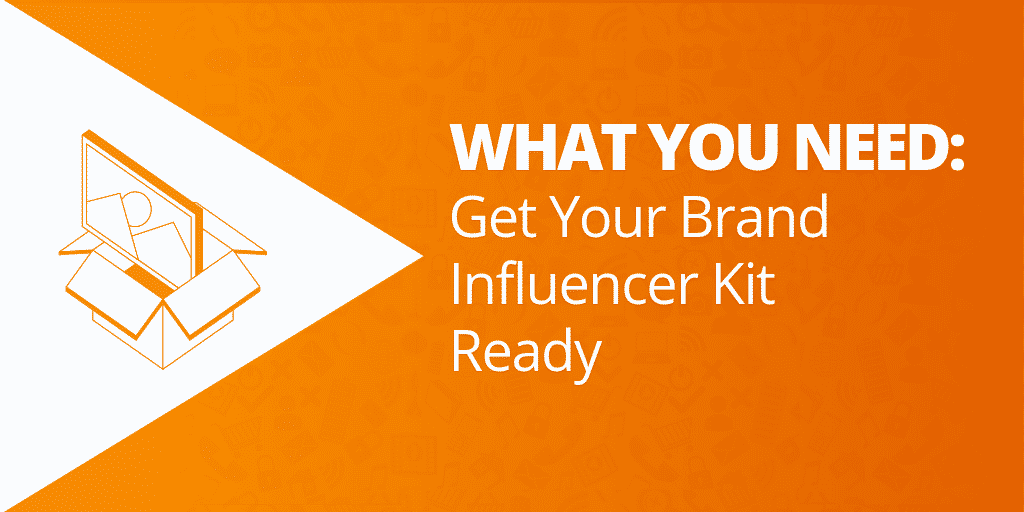 What Do Brands Need To Get Started With Amazon Influencers?
For brands that have worked with influencers in the past, you likely didn't provide them everything they need to create amazing content that sells your content.
How do you do that?
A brand influencer kit
What is a Brand Influencer Kit?
You will provide a Dropbox or Google Drive folder with Talking Points, Logos, Certifications, Awards, Badges, Videos, Lifestyle Photos & Product Photos.  Everything your Influencer will need to sell your product.
People buy with emotion and justify those purchases with logic, so make sure your benefits are emotion-driven and demonstrate what the customer can expect to have or feel after using your product.
You want a mix of product photography (images with white backgrounds) and lifestyle photography (people using your product or showing it used in the real world).  Before & after images work great.
You know your product and you know your customer.
You want to make sure you dictate the narrative and that any partner you work with where you rely on referrals knows exactly what to show and say to sell the product effectively.
Not only that, but you as the brand have the responsibility to provide them what they need to do so.
This is a win-win.
Think about it from the Amazon Influencers point of view.
If you are given everything you need and don't need to hunt anything down or download crummy low-resolution logos from a company website, then you are more likely to create stellar content that sells rather than something you throw together quickly.
As a brand, you're removing the friction points to something amazing.
But to also need to find Amazon Influencers to get them.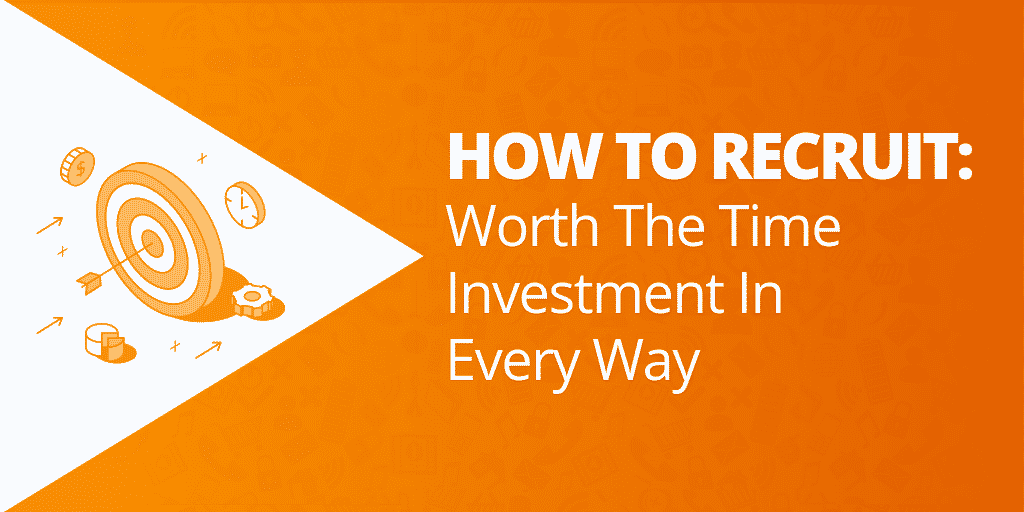 How to Get Amazon Influencers
Depending on what type of Amazon Influencer you're after, there are different ways to find them but it's very straight forward.
If you are interested in working with intent Amazon Influencers experienced in driving sales on Amazon:
How To Get Amazon Influencers:
Head to Google and enter in things like "best USB solar charger" or "competitorsname review" or "best learning toys for toddlers"
Head over to the blogs/sites that produce that type of content and check out the links to the products.  Are they sending you to Amazon?  If so, that's where you want to be.
Follow them on Social Media.
Engage with them for about a week.

This piece is IMPORTANT, it gets them familiar with you and they start to Know, Like & Trust you.

DM them or send them an email asking them to partner, offer them a free product and one for a giveaway.
Repeat this on YouTube.
Now, undoubtedly you will find other brands, shopping ads, retailers, blogs that are not Amazon affiliates and more in your search results.
So it takes effort for the gold, but that's the good news.  That barrier means some other brands on Amazon will not put in the effort that you will, that's where you win.
Luckily, there is an easier way though.
The Easy Way To Find Amazon Influencers: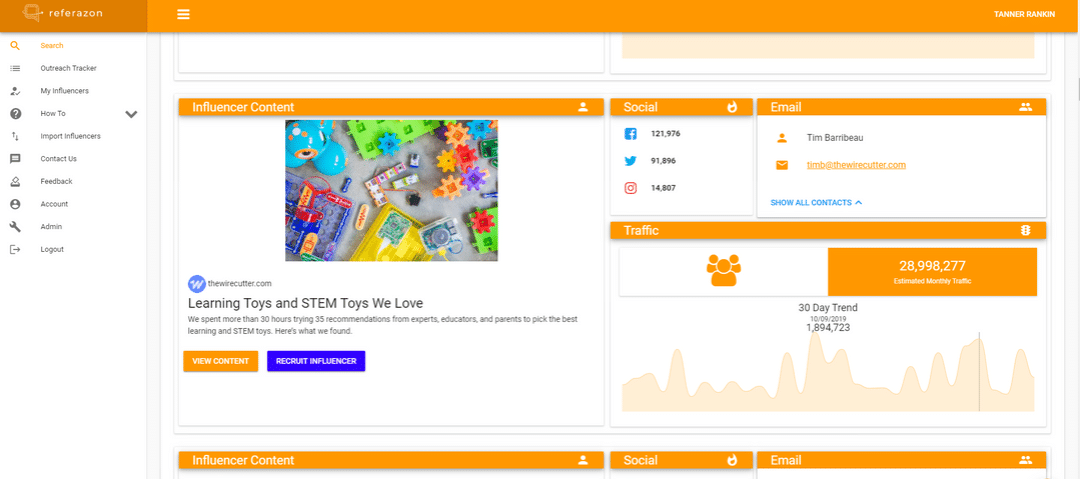 Referazon helps brands Instantly Find Amazon Influencers
Referazon does this by finding bloggers, media outlets and media publications with large social media followings and weeding out folks who are not already part of the Amazon Affiliate Program.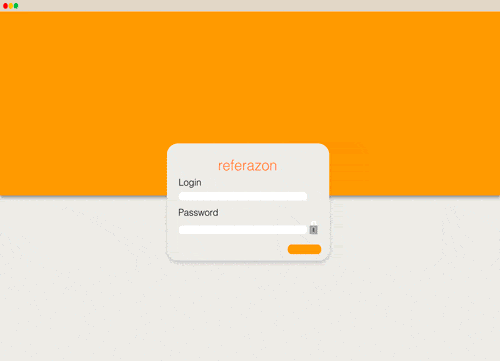 Referazon is used by brands and agencies worldwide to find great Amazon Influencers.
Here's how it works:
You type in a keyword like "best survival gear"
It returns all of the Amazon Influencers with the most visibility that are ALREADY Amazon Affiliates, experienced at driving sales on Amazon, instantly.
Right away you everything you need to know if you'd want to work with that Amazon Influencer or not:

Estimated monthly traffic
Social Media following sizes
Referazon Rank (how powerful they are at referring Amazon sales including Amazons own Alexa rank)

It also gives you their contact info!

Email addresses
Links to their Social Media

You can then start adding great Amazon Influencers to your Outreach Tracker.
Easily keep track of who you're working with by keeping Notes on each Amazon Influencer and even Tag them any way you want, such as the niche they're in, the type of Amazon Influencer they are, etc. Also, effortlessly keep track of how far along you are building a relationship with them.
Then, managing what each Amazon Influencer is doing for you is as easy as one click.

Article Inclusion
YouTube Video
Product Review
Discount Code
Giveaway
& more
Referazon helps you:
Find Amazon Influencers
Tells you what to search for to find even more great Amazon Influencers
Tells you what to say to recruit them
Tells you what to ask for from them to bring the most value into your brand and get the most sales
Easily keep track of it all
If you're interested in getting Amazon Influencers, Referazon has a fully functional free trial, money-back guarantee and they take no commission.
I can tell you, I vouch for it, I am one of the founders and it's been 10+ years in the making focusing on exactly what brands need to thrive on Amazon.
If you're looking for interrupt social media Amazon influencers that promote products on Amazon from their Instagram, Twitter, Twitch, Facebook, etc.:
How To Get Social Media Amazon Influencers:
Search relevant hashtags and followers of your direct competitors as well as people who have mentioned your direct competitors on Amazon
View their content, make sure it is on-brand for you and that they link to Amazon
Follow them and engage with their content for a week or so

This piece is IMPORTANT, it gets them familiar with you and they start to Know, Like & Trust you.

Direct Message them
Verify if they are part of the Amazon Associates Program or Amazon Influencer Program
If not and you still want to work with them, encourage them to sign up
Once you've found some great Amazon Influencers, you're going to want to make sure you know what to ask for to drive sales and bring value into your brand.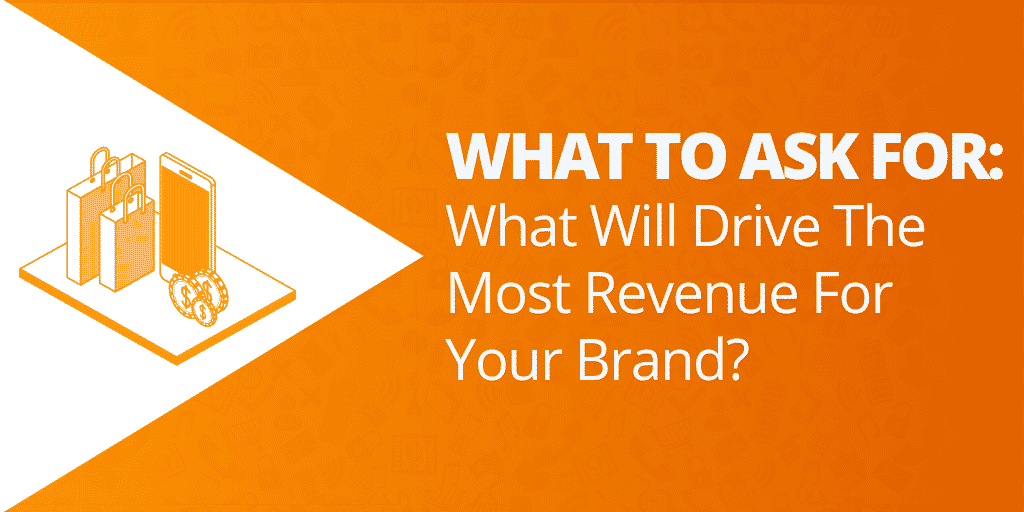 What to Ask for From Amazon Influencers
You're going to want to have a clear vision of what you want from your Amazon Influencers to drive sales.
Well, there's good news.
This is it.
Inclusion On Existing or Upcoming: Top Lists, Best Lists, Favorite Lists, Idea Lists, Must-Have Lists, Can't Live Without Lists, Changed My Life Lists, etc.
Simply put, you want your product to show up on "best whatever it is that you sell"  "top whatever it is that you sell" "ideas for whatever problem you solve" type articles because they drive sales and build awareness. If a blogger already has one of these articles on their site, seek inclusion on it or ask for inclusion on an upcoming one.  Affiliate links to your product will be included in the blog article.
Inclusion In Upcoming Videos Covering: Top Lists, Best Lists, Favorite Lists, Idea Lists, Can't Live Without Lists, Must-Have Lists, Changed My Life Lists, etc.
If you want sales and awareness, you want your product to show up on "best whatever it is that you sell"  "top whatever it is that you sell" type videos. If a YouTube creator has a video like this coming up, you want to be included in it.  Affiliate links to your product on Amazon will be included in the description of the video.
Benefit Driven Reviews & Unboxings With Catchy Titles Using Your Keywords (Video and/or Blog Article):   
What sounds better?  "Your Brand – Garden Tool Review" or "This Ingenious $20 Garden Tool On Amazon Saved Me Immeasurable HOURS"?  Articles & Videos with catchy titles that focus on the main benefit or pain point that you solve get found in search results, clicked on and GET READ.  This means they will show up on all of the popular blog & news aggregating apps like Flipboard, Apple News, Google News, etc.  More importantly?  They do the selling for you and result in sales.  Don't forget to do your keyword research ahead of time and arm the influencer with the keywords that you are targeting on Amazon.
Promoting Monthly Coupon Code Promotions To Their Social, Email, Blog & Video Audiences
After you've built the relationship with the influencer, don't let it die on the vine, keep things going by rewarding their audience with regular coupon codes.  This will keep your sales velocity going on Amazon which significantly improves your Amazon SEO, decreases your PPC costs and even better?  Customers who use discount codes tend to leave more reviews.
Regular Giveaways To Their Audience
Influencers leverage giveaways regularly to grow their audience.  They promote these on YouTube, their blogs, their social media channels, email lists & more.  This is a perfect way to get in front of their audience of customers interested in your products and even collect their data along the way.
SUMMARY:  Amazon Influencers Everything Brands Need To Know
---
Amazon Influencers help you:

Increase Amazon Sales
Show up ahead of competitors in Amazon product searches
Increase your Amazon PPC Ad visibility
Decrease your Amazon Ad ACoS
Get More Amazon Reviews By Getting Passionate Enthusiast Customers
Show up more prominently on Google

Amazon has it's own Amazon Influencer Program revived from the old Amazon Spark days
Amazon Influencers are Amazon Affiliates and have been around since 1996
Amazon is competitive, there are only so many keywords to go around and screens to be shown on with searches and ads
You need to build a buzz OFF of Amazon and drive OFF Amazon traffic ONTO Amazon, Amazon rewards you for this
There is a great tool that helps you get Amazon Influencers that are already Amazon Affiliates, experienced in driving Amazon Sales called Referazon
INFOGRAPHIC: How Amazon Influencers Work
[sociallocker id="37579″]
Share this Image On Your Site
[/sociallocker]